A new generation of shopping options through eCommerce and mCommerce has made supply chain management a vital area of concern for many businesses. It is particularly critical for manufacturing companies, which are heavily dependent on the supply chain partners to deliver their products. Manufacturers, suppliers, retailers, shippers and distributors are the major stakeholders in the supply chain of manufacturing companies, which ends with product delivery to the customer. With an increasing emphasis on technological advancements, as well as the changes in customer expectations, the need for an integrated supply management has become increasingly important. For manufacturing companies to build substantial customer bases, digitization of business processes has become more of a necessity than a value-add proposition. This has increased the requirement for creating a digital environment that seamlessly integrates the operations carried out by various entities in the supply chain. Technological advancements now enable businesses to build end-to-end supply chain solutions that speed up processes and avoid bottlenecks in the supply chain. Interestingly enough, real time or near real time information is the key factor in supply chain management. Supply chain management software is designed to manage and enhance the exchange of information of across various key supply chain partners to attain such outcomes as just-in-time procurement, reduction of inventory, increase of manufacturing efficiency and to meet customer needs in a timely fashion. Oftentimes, these technology solutions enable companies to attain some level of on-demand or mass customization in the production cycle.
Value of Information Technology in Supply Chain Management
Increased Control Over Production
Use of information technology in supply chain management provides improved visibility and accountability. In order to bring efficiency to the total production process, it is important that a manufacturing company have clear sight into the current stage of in-production products, foresee any potential problems or delays they might face and be able to align production schedules accordingly. Use of technology can bring the necessary transparency into the whole process. It allows the manufacturing companies to have better control over product flow and information flow across the supply chain.
Better Inventory Management
Maintaining optimal levels of inventory is a challenge faced by all manufacturers. While excess inventory leads to risk of waste and for an increased need for working capital funds, too low of inventory may lead to stoppages in the production cycle and of losing business through stockouts. With the use of technology, manufacturers can create adaptable business processes that provide flexibility to handle varied demand situations. The analytics will help you achieve financial goals with predictable success by managing your inventory and sales orders effectively.
Increased Collaboration Between Supply Chain Partners
With the IT enabled, real time information sharing, manufacturers can increase the collaboration with their key partners. Manufacturers can also track activities through the whole supply chain, with visibility into supplier end and distributor processes. Such information can help the manufacturers in making more informed decisions and better forecast future demand. This helps control the manufacturing process and leads to lower costs through more effective decisions in procurement and contract management.
More Effective Order Tracking and Delivery
Timely delivery of product is an important factor in ensuring customer satisfaction. Higher customer satisfaction levels lead to higher customer retention and repeat business. Technology solutions can play a vital role in increasing speed of delivery and in keeping the customer informed about the product delivery schedule. Processes can be designed to keep customers informed throughout the process, from order confirmation to order fulfilment. It can also provide a platform for the customer to track their order, increasing a customer's sense of self-sufficiency and control, while at the same time transferring customer service tasks to the customer, which saves manufacturers time and money. Manufacturers can also develop mechanisms to interact with their logistic providers and get real time updates on shipments of both their inventory and product delivery. Product manufacturing is a complicated process and any hindrances faced in the production generally result in increased costs and increased product cycle time. By embracing technology to gain better visibility across all areas of the business and make data driven decisions based on real time information, technology brings efficiency across the whole manufacturing process. The net result in using technology in supply chain management includes lower cost of product, reduced working capital needs, and increased customer satisfaction. It's definitely a win for all participants. DirectiveGroup is a strategic, technology-based marketing firm. We'll help you zero in on your greatest opportunities for higher revenue or lower costs, and then develop cost effective solutions to help you harvest these options to your advantage. Contact us today for an assessment of the digital, information technology based opportunities for your business.
Digital Transformation in Supply Chain Management
"You can't manage what you don't measure" is often attributed to the great Peter Drucker. With the advent of digital technologies in recent years, we would add "you can't measure what you can't see."
Digital Transformation in the Supply Chain – especially for manufacturers – can enable transparency and insight in the "upstream" (raw materials, sourcing) and "downstream" (distribution, logistics, delivery, service) of your company's supply chain, all the way to – and through – customer receipt, acceptance, and use, in many cases.
Why is that so important?
1. Increased transparency (and knowledge) reduces the need for excessive inventories, lead times, and the working capital associated with them.
2. Increased collaboration (where, when, and how it makes strategic sense for your business) drives increased value, revenues, and customer satisfaction by allowing supply chain partners to contribute their unique value to customers' needs.
3. Effective tracking – from order through delivery – frees your customer service and sales people to focus on value-adding insights and services beyond what customers can do for themselves.
Discover What Digital Transformation Can Do for Your Organization's Supply Chain … and your business.
Let us show you how you can achieve high performance and beat competition through superior marketing capabilities.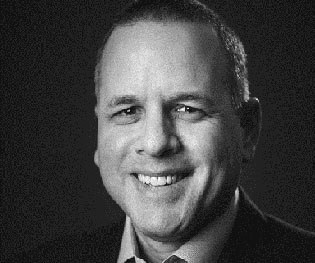 DAVID GRASFIELD
Digital Transformation Consultant