Your Go-to digital marketing &
brand experts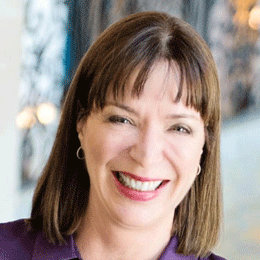 Lisa Maier, Founder and CEO
Lisa Maier is the founder and CEO of DirectiveGroup. Her background includes executive management at an information company, top-tier business strategy consulting for Fortune 50 companies focused on technology-based offerings, and several years helping small technology companies develop strategies and executable tactics to traverse the chasm from good products to nationally scaled businesses.
Show More
Ms. Maier's educational background includes undergraduate degrees in Economics and Sociology from Florida's New College, and a dual University of Pennsylvania Wharton MBA in Business Strategy and Information Strategies, Systems & Economics.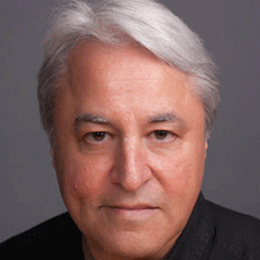 David Szetela, Director Paid Advertising
David is one of the world's best-known experts in online advertising. A former Apple Computer executive and serial entrepreneur, he is dedicated to helping companies of all sizes maximize revenue and profit. His two books on PPC advertising have helped train a generation of marketers and his articles have been published in The SEM Post, Media Post, Search Engine Watch, and Search Engine Land.
Show More
He hosts a biweekly podcast called PPC Rockstars, produced by Webmaster Radio and distributed by iTunes and other major outlets. David is a frequent speaker at Search and Advertising industry events like SMX, Ungagged and Pubcon. He was recently recognized as one of the top 25 PPC experts worldwide by PPC Hero.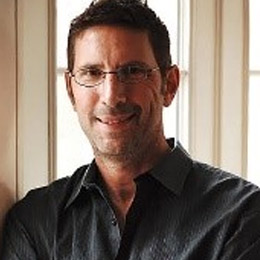 Gene Slyman, Director of Paid Advertising
Gene Slyman has over 15 years' experience years digital media experience, developing digital media companies for global brands: Kelloggs, Nissan, Gillette, Bacardi Global, Sallie Mae, American Apparel, Bozzuto, Border Patrol (Qnexis), Novasure/Hologic and others. Gene's experience in the last several years has been focused on B2B and SaaS, providing digital strategies and tactics (Google/Facebook/Programmatic/OTT) across the entire funnel.

Show More
One of Gene's strengths is his ability to drive overall strategy, while also executing those strategies with hands-on campaign management. He is recognized expert at digital media buying, having served on industry panels and occasional online articles.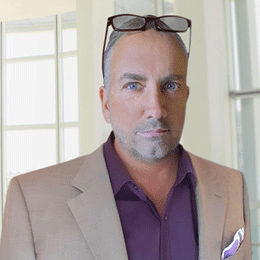 Jeffrey Damm, Director Creative Services
With over 34 years of expert branding and marketing experience, Jeffrey Damm has worked with some of the world's greatest brand leaders. He has created award-winning designs for Disney, Trump International, HBO, National Geographic, Nickelodeon, USF, Pfizer, Johnson & Johnson, NPR, Time Warner and JPMorgan Chase just to name a few.
Show More
His extensive experience in both B2B and B2C arenas has allowed him to create brands for some of the world's most successful companies. His designs were extremely instrumental in launching two clients to go public and be sold to Fortune 500 companies. Residing in both Los Angeles, New York and Tampa has given him a strong passion for taking companies from GOOD to GREAT!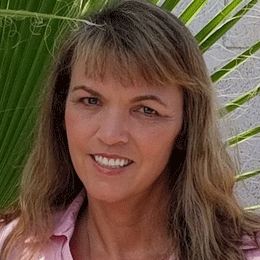 Kim Figor, Director Paid Advertising
Kim Figor has over 20 years experience in multiple marketing disciplines that encompass SEO & Paid Digital, Loyalty Marketing, Marketing Communications, and Project Management. Her educational background includes a BABM and MBA in Marketing as well as Certifications in AdCenter, Adwords and Market Motive (Paid Search, Display, SEO, and Conversions).
Show More
In addition to working at Google, where she assisted thousands of companies to succeed online, Kim has been a key player in the start-up and growth of several technology and marketing companies.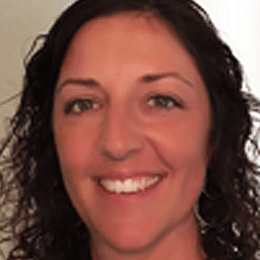 Michelle Keyser, Strategist: Digital Marketing
As a marketing professional with an entrepreneurial approach to business, Michelle is motivated by a challenge and when working with other professionals in a mutually mentoring environment. She believes that if you aren't learning something new every day you're cheating yourself.
Show More
Michelle spent the majority of her career in healthcare IT and education building multifaceted campaigns incorporating a variety of elements including social media, content, search engine marketing and search engine optimization. Her 20 years in the field and her experience in management has taught her that success comes from collaboration, hard work and a little bit of luck.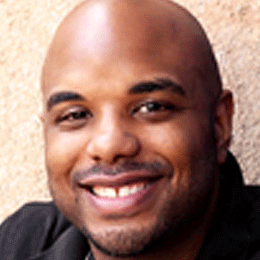 Mark Bowens, Strategist: SEO
Mark Bowens has over a decade of experience with SEO and paid advertising and a self-proclaimed digital marketing addict. He is an internet entrepreneur and marketing expert that has been selling products and services online since the inception of EBay in 1995.
Show More
He has built (from scratch) and sold multiple internet businesses on Flippa.com (#1 marketplace for buying and selling websites). In 2011, he worked with Google on a special marketing project for small to medium sized businesses and has since joined the expert marketing team at DirectiveGroup.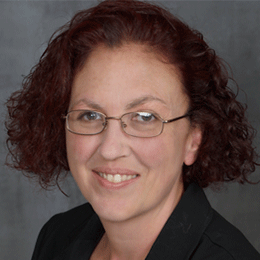 Jessie Hartman, SEO Specialist
Jessica Hartman (Jessie) has been pioneering the world of search engine optimization and digital marketing best practices for over 20 years. Hailing out of Sun Prairie, Wisconsin, Jessie specializes in strategic research, strategy planning, technical analysis, search strategy execution and continual performance analysis of her projects.
Show More
Her industry experience includes insurance, marketing automation, health, education, SaaS, manufacturing, wholesale, distribution and retail.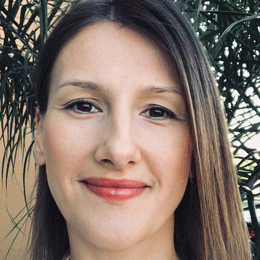 Irina Boudreau, PM Web Dev
Irina Boudreau is a Project Manager with over 8 years of success leading web development projects for digital agency clients. She has a bachelor degree in Finance and International Marketing from the University of South Florida, as well as several years of experience working in the financial industry. With every project, her ultimate goal is to help her team succeed through education, efficient practices and removal of obstacles.
Show More
Throughout her career, she's worked with clients from every industry including medical, non-profits, municipal, travel, consumer products, fitness, law, and education. Developing strong client relationships is the foundation of her many successes. Outside of work, Irina is a wife and mother who enjoys cooking, Florida beaches and spending time with her loved ones.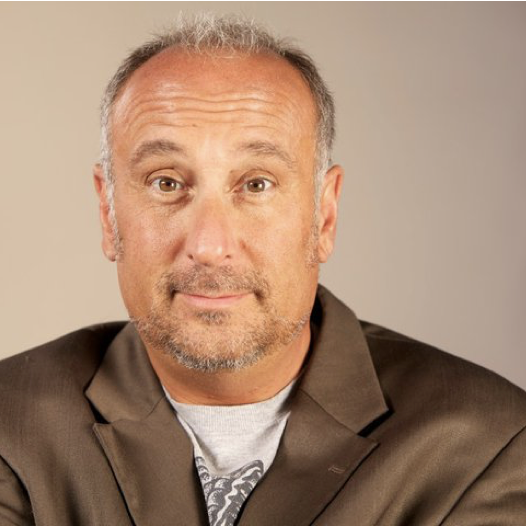 Todd Rader, Senior PM: Strategy & Web Dev
Todd Rader is a 35-year client and agency-side marketing veteran in B2B and B2C customer engagement. He was recognized as employee of the year for innovations in business process improvement and technology while working on a big 3 automotive brand. Todd sees projects through the eyes and experiences of colleagues and customers.
Show More
His insights provide a deeper understanding and achieve greater results through teamwork. He studied advertising at Michigan State University. Todd gets it and gets it done.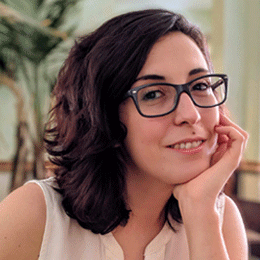 Angela Bastos, Paid Social Specialist
From sunny Lisbon, Angela has over 6 years of experience in Digital Marketing, from content production and social media management to paid advertising and online media relations. After an office career at a top educational company in Portugal, Angela found out she could combine her passion for both marketing and all things internet while collaborating clients all over the world.
Show More
Since then, she's been helping top companies and small businesses find unique, creative and valuable ways to connect with their customers through Social Paid Advertising.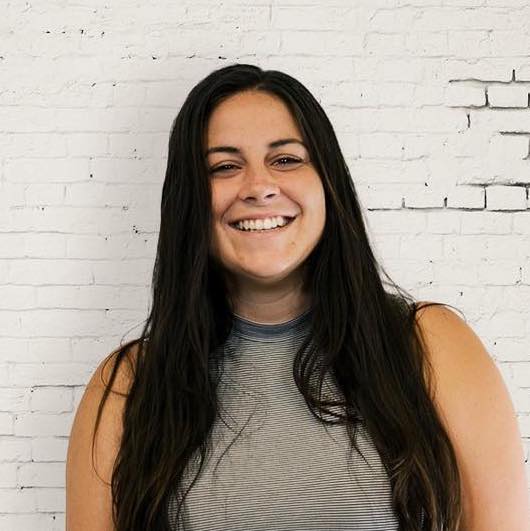 Katie McColgan ,
Paid Social Specialist 
Katie has over four years of experience working in the forever-changing world of social medial marketing. She has helped clients across many different industries develop a social presence with their customers. Katie has a proven track record of solving problems with innovative solutions and helping her clients fine-tune their brand across social channels. She loves learning new ways to stand out
in the crowd!
Show More
After receiving her bachelor's degree from Champlain College, she moved out to Bend, Oregon where she enjoys hiking, camping, cooking, and spending time with her cat!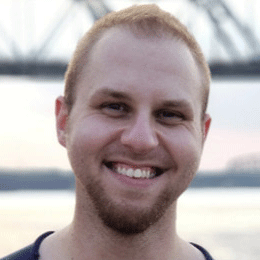 Larry Lembcke, SEO Specialist
If it has something to do with digital marketing or design, Larry has probably done it! With nearly 20 years of experience, Larry is a jack-of-all-trades with a focus on technical frameworks and analysis.
Show More
Larry started out doing enterprise-level break/fix for companies such as Dell and Lexmark. In the 2000s, he branched out into web design, affiliate marketing, SEO and small business development.
Larry has recently served as the Director of Internet Marketing for the largest hobby game eCommerce retailer in the world, managed SEO and strategy for several Inc. 5000 companies, marketed multiple $2M+ Kickstarter campaigns and assisted with emerging blockchain projects.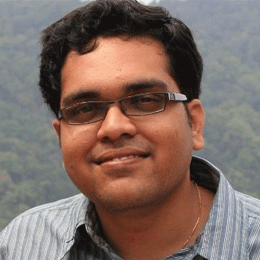 Mahesh Tadepalli , Technical Business Analyst
Mahesh Tadepalli brings the analytical edge to the marketing campaigns we manage. A holder of Master's Degree in Mathematics, he plays a major role in harnessing the marketing data for effective decision-making.
Show More
His experience in working with tech startups and understanding of marketing have proven to be instrumental in defining marketing technology solutions for companies across various industries.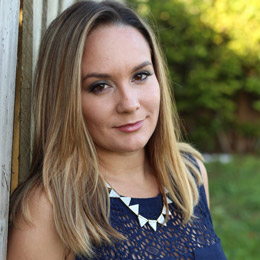 Melissa Ruiz, Paid Digital and SEO Strategist
Melissa Ruiz is an inclusive marketing professional with over 12 years of experience in online marketing. Her background consists of working in agencies and integrating with in-house marketing teams. She has had the opportunity to grow her expertise in the areas of SEO, SEM, Social Media Marketing, and executing consistent brand messaging across traditional and online marketing channels.

Show More
Her strength is in brand marketing strategy and has a thorough understanding of how marketing channels work together to accomplish marketing goals in every stage of the sales funnel. She considers herself to be data-driven and loves to solve marketing problems with a holistic, customer centric approach.  Brands that she has worked with in the past include Marriott, Tiffany & Co., Energizer, Hawaiian Tropics, Hertz, Netflix, Autonation, and Open Education.  
Qualify for Pay-for-Performance Engagement
DirectiveGroup works with companies that spend a minimum of $10,000 per month in direct paid advertising and are willing to take conversion rate optimization steps. DirectiveGroup is motivated to constantly increase sales or leads while controlling costs.
Please share some basic information and well get in touch with you to discuss if a pay-for-performance model can work for you.