Pro Bono
We, at DirectiveGroup, want to be a good neighbor. We want to be a part of making a difference in the lives of those whose voices often go unheard.
Our Desire
Make a Lasting Positive Impact on Our World
DirectiveGroup offers all staff members who have been with us for over one year the opportunity to give up to five-percent of his or her time to assist these non-profit organizations.
For that reason, we work hard to give back to those who valiantly fight on the front lines, struggling to make this world a better place to live.
To that end, we offer our talents and our skills to support worthwhile non-profit organizations by donating online marketing assistance to help further their success, and specifically, to help attain marketing objectives that might otherwise not be possible for them. This effort is fueled by our desire to have a lasting positive impact on our world. 
Kids are Heros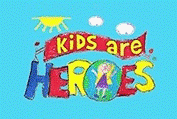 Founded by nine-year-old MaryMargaret, who says, "I want to protect all animals from extinction."
"Our mission at Kids Are Heroes® is to empower children from all cultures to become social entrepreneurs at an early age.
By sharing the humanitarian efforts of hundreds of kids from all over the world who are actively making this a better planet for all of us, we empower children to effect positive change in the world, among their peers, and especially within themselves. We provide a gateway to leadership and compassion for all children. We believe kids are heroes and each one has the power to change the world! Our kids are drilling water wells in Africa, feeding and clothing orphans in India, and building homes in Haiti. They are recycling and cleaning up their neighborhoods, helping their local animal shelters and making life better for their neighbors.
Big Cat Rescue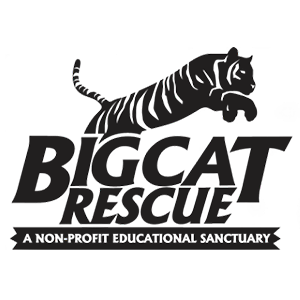 Big Cat Rescue
Caring for cats. Ending the trade.
Founded by Carole Baskin, who says, "Exotic cats should not be pets nor bred for a life in captivity."
Big Cat Rescue, one of the world's largest accredited sanctuaries for exotic cats, is a leading advocate in ending the abuse of captive big cats and saving wild cats from extinction. We are home to about 80 lions, tigers, bobcats, cougars, servals and other species most of whom have been abandoned, abused, orphaned, saved from being turned into fur coats, or retired from performing acts.
*Eligible organizations are those who have applied for Google Grants program and who meet their requirements for non-discrimination, donation use and appropriate tax-exempt organizational structure.
Let's Share Our Fortunes
If you know an organization that needs help with building awareness, attracting members and raising funds so it can continue to help others, let us know. We will be delighted to provide our digital marketing expertise.