Jumpstart Your Business Today: Six Universal Tactics of Influence and Persuasion
By Lisa Maier
As we continue to rush with increasing speed into social and new digital interactions with customers, clients, supply chain partners and other stakeholders in the success of our businesses, it may seem like change is the only constant. If it feels like that, perhaps you'll be heartened to know that some things haven't changed. And if you stick to these basics, you will continue to find success in your efforts to persuade and influence, no matter what newfangled media vehicles are encountered.
While these social influence principles have been documented and studied by many researchers and scientists for well over a half a century, Dr. Robert Cialdini is considered by many to be the leading authority of this subject, as documented in his famous book, Influence.
The idea is that you consider these influence mechanisms as levers that encourage responsive behavior. Clearly, these tactics would not be considered alternatives to creating useful and valuable services and products, but they can help you to sway opinions in your favor, all else being equal. So as you are engaging with business stakeholders, consider how each of these influence approaches might be used to increase your persuasion capabilities to help people to say 'yes.' Read More.
4 Ways to use Social Media Customer Service to Your Company's Advantage
By Paula Jacobs
People tend to have an opinion about a product or service every company provides. In this fast-paced digital era of information, social media platforms are becoming another platform where companies and customers are coming together to talk about a variety of business services. In order to create a positive experience for your customers, you'll want to make sure that your employees understand how to communicate with your clients. Use these four tips to use social media platforms to your advantage when your customers need help.

Read More.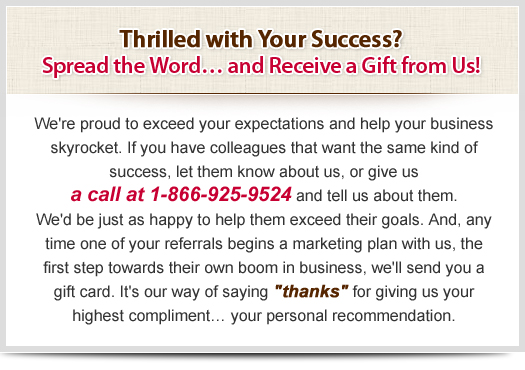 How You Can Build Customer Loyalty
By Erin Haynes
Keeping your current customers happy is just as – if not more – important than acquiring new customers. Focusing on your current clients will definitely set your business apart in the long run. Building customer loyalty will keep your company thriving for years to come. You may very good at drawing new customers in, but do you know how to keep them? Below are some tips on how to build customer loyalty. Read More.
Tips for Marketing Your Business on Mobile Platforms
By Larry Lembcke
Do you own a small business? If so, you know that a web presence is mandatory in this day and age. Most small business owners understand that and do their best, but as emergent technologies pop up it gets harder and hard to keep up with the times. One huge area of opportunity for business owners is mobile conversion; how does your site stack up? Here are some easy tips to help make your marketing campaign mobile friendly! Read More.
Business: Getting Back to the Future
By Joshua Decker
In the movie franchise Back To The Future, Doc and Marty McFly go into the future, and bring back technology, aiming to utilize future technology in the current or historic world (watch BTTF 3). In Terminator, technology from the future is transported back in time to alter the course of history. Yes, I like movies, and there are things we can take out of these movies as we think about the current state of business, and especially as we think about the future. Read More.
Incredible Results
See how a multi-site orthopedic practice was able to see amazing results with a LocalDirective Integrated Marketing Program.