Is Conversion Optimization the Answer to Increased Sales?
By: Vicki Donnowitz

The short answer is YES! If your website is not converting 100% of the visitors, there is definitely room for improvement. As a matter of fact, most websites only convert 1% to 3% of their traffic and some of the very best can convert 20%.

What is conversion optimization? From Wikipedia, "in internet marketing, conversion optimization or conversion rate optimization (CRO) is the method of creating an experience for a website or landing page visitor with the goal of increasing the percentage of visitors that convert to customers." Sometimes the smallest changes you make to your website or landing page can make a significant difference in the results. Testing takes the guesswork out of website optimization and enables data-backed decisions that shift business conversations from "we think" to "we know." By measuring the impact that changes have on your metrics such as phone calls, sign-ups, downloads, purchases, or whatever else your goals may be, you can ensure that every change produces positive results. Quantitative data speaks for itself. You and your coworkers may have hunches about how site visitors will respond to certain design elements; A/B or multivariate testing allows you to show visitors alternate versions of the same elements and let them determine the favorite. Constantly testing and optimizing your page can increase revenue, donations, leads, registrations and downloads, while providing businesses with valuable insight about their visitors. Read More.
5 Social Media Marketing Tips for 2014
By: Larry Lembcke

As a small business owner, social media can be a complicated and daunting task. There are so many platforms, tools, and strategies out there that even a few minutes of searching can leave you scratching your head and with more questions than you had to begin with! No need to fret though, even the tallest building was built one brick at a time. Take a look at these 5 easy tips for getting your social media campaign started in 2014!

Use Tags for Your LinkedIn Connections

Sending out communications on LinkedIn is a great way to get a response and stay active in the community, however, often times you will have several connections that cover different disciplines or facets of your business. Ensure that you are sending out relevant and helpful information by tagging your LinkedIn connections. Read More.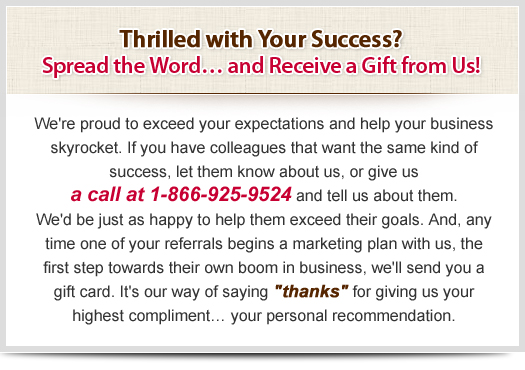 Is Your Content Marketing a Message in a Bottle? You Need a Content Strategy
By: Arlin Crisco

You've probably heard the marketing chestnut "Content is king." And indeed, content marketing is a lynchpin to your business's online success. However, what is becoming increasingly true is that, for successful companies, content marketing by itself isn't enough. Instead, as recent polls show, more companies than ever are realizing they need effective content strategy to drive their marketing activities.

The Numbers Tell the Tale: Successful Companies Employ a Content Strategy

The Content Marketing Institute's annual marketing polls report marketing trends of the previous year and use that data to predict future trends for the year, and years, ahead. These polls provide some of the best statistics on what companies are doing in the marketing sector. Regarding content marketing and content strategy, the latest numbers are striking: Read More.
LD Favorites: Going From Bad to Great at Any Company
By: Lisa Maier

Each month, a member of the LocalDirective team highlights a particularly thought-provoking piece by an industry leader. This week, Lisa discusses "Bad to Great: The Path to Scaling Up Excellence," by Huggy Rao and Robert I. Sutton.

This article has some incredibly important ideas for all leaders to consider, if they are trying to create an environment where excellence can take root. An interesting point is made at the beginning, that destructive or negative behavior has a much more profound effect on performance than does constructive behavior, with an astonishing 500% difference of magnitude of impact on an employee's mindset and mood.

From that perspective, the point is made that instead of trying to instill 'Best Practice' behavior, focus first on removing the negatives that are the impediments to great performance. As such, it is more of a 'taking away' instead of an 'adding to.' This is important if a leader's first job is to create an environment, a space, where excellence is expected and nurtured. Seven specific methods are suggested to eliminate the barriers to high performance, including some obvious and some not so obvious concepts. Read More.
Incredible Results
See how a multi-site orthopedic practice was able to see amazing results with a LocalDirective Integrated Marketing Program.