Five Things Every Business Site Should Have
By Larry Lembcke
Business owners sometimes get so caught up in the day to day business, dealing with customers and invoices, answering calls, and fixing problems. This is understandable, you are a busy person and it is hard to do everything at once. For busy business owners like this it is easy to forget some of the basics when it comes to your online presence. Here are 5 things you should absolutely have on your website & homepage: Read More.
Master These 3 Online Trends and Dominate Your Market
By Kim Figor
By now, I think everyone is aware of how significantly the internet has altered the way consumers and companies share information. No one can deny that the internet has had a profound impact on marketing.
While many outbound marketing tactics have become antiquated, there has been a consistently growing increase toward inbound techniques. To this end, it is more important than ever to develop digital marketing strategies that provide consumers with original content that will offer additional benefits such as branding and audience growth.Below are the top online marketing trends that businesses need to consider in order to prosper in 2014. Read More.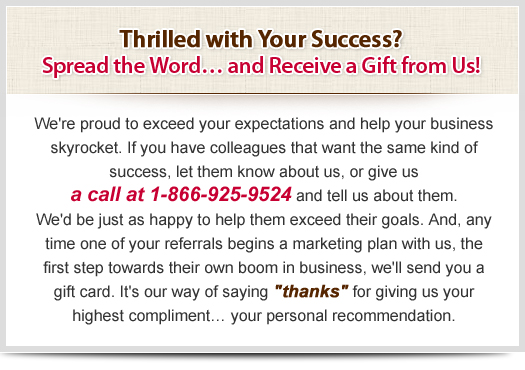 White Hat, Black Hat, & Gray Hat SEO - What Is The Difference?
By Larry Lembcke
If you have a business with an online presence, then you have likely received a solicitation promising everything from the #1 rank on Google to doubling your online sales! Most people with business savvy can recognize that something is too good to be true, but when do you know when something good comes along? There are several reputable online marketing companies that have a solid history of results. Learn to recognize the difference between good (White Hat), and bad (Black Hat) marketing companies and learn what it means to be in the middle (Gray Hat). Read More.
Going The Step Beyond Delivery
By Joshua Decker


In business itís not always the product or the marketing that initiates a purchasing action. Rather, in some cases, itís the stories of exceptional customer service.
This morning I awoke to articles of one such story. I am sure you have seen them as well, of a Frontier Airlines pilot who turned a bad situation into something more tolerable for the people on his plane. If you have heard about it, you can read it here.
This is an inspiring story, and there are several things we can take away from this as lessons to apply to our own business.
Read More.
What is a DBMS? Will It Help My Business?
By Vicki Donnowitz
According to WikipediaĖA database is an organized collection of data. The data are typically organized to model relevant aspects of reality in a way that supports processes requiring this information.
Database management systems (DBMSs) are specially designed software applications that interact with the user, other applications, and the database itself to capture and analyze data. A general-purpose DBMS is a software system designed to allow the definition, creation, querying, update, and administration of databases. A DBMS is responsible for maintaining the integrity and security of stored data, and for recovering information if the system fails.
Read More.
Incredible Results
See how a multi-site orthopedic practice was able to see amazing results with a LocalDirective Integrated Marketing Program.