What Brands Can Learn From the Ice Bucket Challenge
By Paula Jacobs
By now, your social feeds are full of videos of people dumping cold water over their heads. We've seen a lot of strange trends hit social media over the years – like planking and Tebowing – but the ice bucket challenge is different. There are some characteristics of this trend that put it above the rest. In fact, this ice bucket challenge has some important lessons for Brands.
The Ice Bucket Challenge shows how social media can be harnessed, directed and managed for a social good. According to Facebook, over 28 million people have joined the conversation about the Ice Bucket Challenge including posting, commenting or liking a challenge post and 2.4 million videos related to the ice bucket challenge have been shared on the social network.
The ALS Ice Bucket Challenge holds several important lessons for Brands trying to reverse engineer the secret of the ALS campaign's remarkable success. Read More.
Ten Secrets for Developing a Website That Converts
By Lisa Maier
The development of a high-converting website is not an accident. And it is not out of reach. It may be interesting to consider that one of the greatest barriers to developing a great website that converts is that you may be too close to the details of your company. That's right. You may not have the distance necessary to see what is really great about you. Or how to best describe your products and services in a way that resonates with and motives your target audience to take the next step. To help them choose to take action.
Here are some ideas that you can implement right now or as you develop your next website. Read More.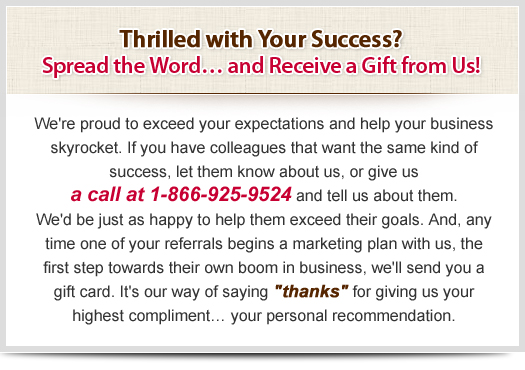 How Not to Lose Your Marketing Shirt
By Joshua Decker
One of the things that so many companies experience is losing their shirts in well-intentioned marketing programs. This leads to a feeling of hopelessness, at times, for particular types of marketing.
In fact, there are ways to ensure you keep that shirt on, and in fact succeed to a point where you can get your tie, cuff links, and blazer as well. Here's how: Read More.
Why Don't They Buy?
By Mark Bowens
An internet marketer's job is simple
It's to help business attract new customers and increase profits. Yes, there are many things that need to align for this to happen. But at the end of the day, it's about helping clients attract the right type of people to the website –people who buy.
If you ever seen statistics on website conversion rates, you'll see many sources quoting an average of 2% to 3%. These are people who buy, when a product or service is made available on a website- of course they need to be targeted visitors. If the conversion is a
phone call, form download or some sort of high quality freemium, the conversion rate can sky rocket in the 30% range.
Read More.
Listen Up, Bing Wants Us to Have a Conversation
By Paula Jacobs
There have been some changes in the Bing search environment this month, with the announcement about adding functionality that will allow Bing to continue the conversation after users find the answers they seek in their search results.
Bing uses the example of the question, "Who is the president of the United States?"
The search engine will display the answer and if that inspires additional questions, like, "Who is his wife?" or "How tall is he?" Bing says it will maintain the context of the original question and keep the conversation moving forward. Read More.
Incredible Results
See how a multi-site orthopedic practice was able to see amazing results with a LocalDirective Integrated Marketing Program.