Panda 4.0
By Larry Lembke


In case you haven't heard, the Panda 4.0 update went live earlier this week. It is possible that you didn't notice any volatility in your rankings or traffic; Matt Cutts suggested that this update will be gentler than previous updates and should lay the groundwork for softer updates in the future.

So, an update hit, but what does that mean for you? If you are following best practices and focusing on your users and audience, probably nothing. Panda has cut a swath through low quality, spammy content and helped prop up quality content creators. Google has continuously said that if you focus on content and your users, you have nothing to worry about. Read More.
Marry Summer with Your Marketing Message
By Kim Figor

Although some of our clients thrive during the summer, most dread the inevitable decrease in business during the summer season. Seasonality always plays an important role in how well any business thrives during any time period. Why?

We all know that consumers' needs change seasonally, or for the purpose of this article, during the summer. Summer is the time when most people (unless you live in the desert) spend more time outdoors, take more vacations and are even more spontaneous.

In the summer, people tend to change their habits. They eat less, eat light foods and tend to eat foods that take less preparation time. They are more aware of what they consider to be imperfections of their bodies. They may exercise more or spend more time in salons and spas. Read More.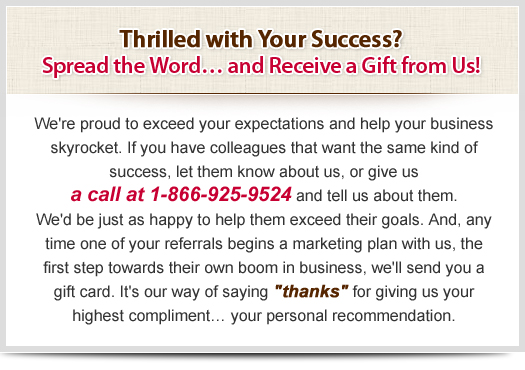 Building a Website for Customer Engagement
By Kevin Creighton



It comes as no surprise that engaging your customers is a vital part of securing their business, but how do you get started doing that online? If you think about it, most websites you visit invite your participation in ways that go beyond simply reading a page. The Internet is largely visual and interactive. Building a customer base online is all about giving the customers something to do.

Communication and Feedback

Part of customer engagement can simply be opening yourself to that slightly scary prospect of a comment section. If your business has a blog, which it should, you have to allow readers space for discourse and the exchange of ideas. Customers also want to know they can easily communicate their feedback on your products and services. Feedback forms, surveys and forums can all allow this to take place. Read More.
Want an Easy Way to Increase Traffic?
Include Author Snippets in Your Blog!
By Larry Lembke

Are you looking for a quick and easy way to increase your search traffic? Look no further! Setting up author snippets on your blog is a great way to increase click through rate and help with branding. There are still a lot of people that don't have this feature enabled, and it is relatively easy to implement. Stay ahead of the game and enable author snippets on your blog today!

What is an author snippet?
Have you ever been searching for information and noticed that some of the results have people next to them? That is an author snippet. Google allows authors of content to link their profile to their Google account and display this information along side the results.

Having these snippets enabled on your site will help increase your click through rate and draw more attention to your results in search. Read More.
The Internet's 25th Anniversary
By Vicki Donowitz

Can you believe the creation of the World Wide Web happened 25 years ago?

Yes, March 12, 2014 marked the 25th anniversary of the creation of the World Wide Web by Sir Tim Berners-Lee. In a report by the Pew Research Center, "Lee wrote a paper on March 12, 1989 proposing an 'information management' system that became the conceptual and architectural structure for the Web. He eventually released the code for his system—for free—to the world on Christmas Day in 1990. It became a milestone in easing the way for ordinary people to access documents and interact over a network of computers called the internet—a system that linked computers and that had been around for years."



And, the rest is history!

87% of American adults use the internet for a seemingly limitless amount of information. It has changed how we interact with people, communicate with our family and friends, instantly share exciting life events, network with business associates, get educated and learn, develop relationships, instantaneously see global news, watch a movie… the internet has been the tsunami sea change to our way of life in just 25 short years! Read More.
Incredible Results
See how a multi-site orthopedic practice was able to see amazing results with a LocalDirective Integrated Marketing Program.