June 30, 2017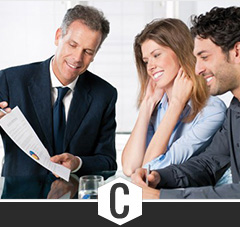 CLIENT SPOTLIGHT
Business Overview
Aspirin product developed specifically to meet FDA guidelines for daily aspirin therapy for cardiac health.

Website Goals
Create a new website that explains product's uses, benefits, facts, and warnings. Sell single product online.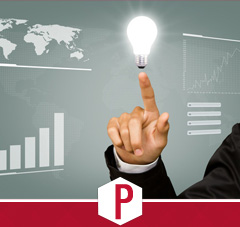 POINT OF VIEW
10 Signs of Greatness, Listed in Order of Importance
Greatness is hard to define and even harder to attain.
Still, we know greatness when we see it. Sometimes, it's a brilliant new gadget. Or maybe it's a book that rises above the rest.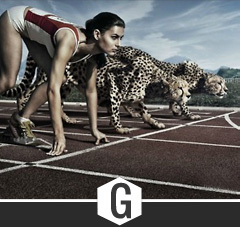 GAME TIME
There are 32 red socks and 32 blue socks in the drawer. You can't tell which sock is right and which is left.
It's dark and you are pulling socks out of the drawer.
How many do you have to draw to be sure that you have a pair?

Work
When you ask people if they like what they do for work, most people (70% by some polls) – dislike their jobs. And a large portion actively hate their job!
Common complaints include not feeling appreciated, or not having enough time to complete the work they are given. Many people cite that they wish they had more flexibility in where or when they work.

How Social Media Is Beneficial For Non-Profitable Businesses?
Do you think maintaining a presence on social media is completely a waste of time because you are running a non-profitable business? If yes, then you need to give it a second thought. Whether you're into a profitable or non-profitable business, social media has something to offer for everyone. It suits all kinds of business models and gives them an opportunity to take the maximum benefits of it. So, why there is a misconception that social media is not made for non-profitable businesses?

5 Ways to Develop Trust with Content Readers
Content sets a tone. It delivers your company mission, vision and other important information about your business. Content helps to build your brand presence online, but it also sets a company tone, differentiate you from the competition, establish you as a leader in the your industry and take your business rankings high in Google search results.
In addition, content also helps you to win the trust and faith of your audience.

Check Out Our New Podcast!

| | | |
| --- | --- | --- |
| | Get ready to rev up your marketing engines. "Actionable Marketing in Minutes" Podcast has arrived! | |

CLICK HERE TO BEGIN LISTENING