What's Your Mobile Phone Strategy?

By: Don Van Ert

Do you have a strategy?

I hope you do. As a mobile user, can I access your website and go through it as easily as a computer user? Have you made it easy for my relatively small device to view your website? I'd like to be able to scroll vertically and have the print large enough so I don't have to play with my screen to see your website that obviously was not designed for my device.

The advantage of displaying your website for a smart phone cannot be underestimated. If it is too challenging there are competitive website to explore. Should you even care about a smart phone here and there? The answer is yes. In the United States a couple different studies confirm that 56% of mobile phone users have smart phones and they use them. The number is growing rapidly. In the last several years the growth has been about 10% each year. That means in a few more months we should be around 66% of mobile users having smart phones. Read More.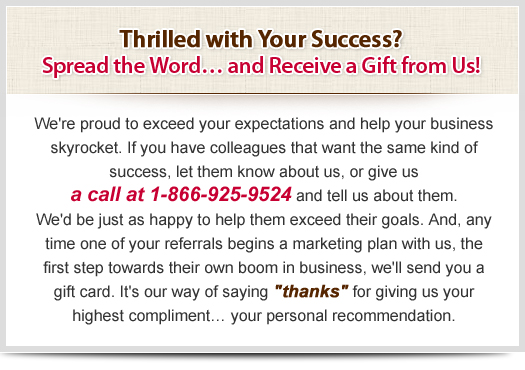 The Difference Between Inbound Marketing and SEO
By: Larry Lembcke

If you are a small business owner in this day and age then you are probably familiar with at least two things. 1) you need a website and 2) SEO. Search Engine Optimization is one of those phrases that are thrown around with reckless disregard. Not only has this given internet marketing a bad name, it has caused a lot of confusion as to what internet marketing actually is and the benefits it can provide for your small business.

There are many facets to internet marketing, and SEO is just one of them. When you hear most people refer to SEO, they are actually referring to something else. The phrase has been usurped and mutated into a blanket word that covers all aspects of internet marketing, the good, the bad, and the ugly. Knowing the difference between the facets and identifying what your strengths and weaknesses are is paramount to assessing your internet marketing needs. Read More.
Tips to Creating Search-Friendly Press Releases
By: Paula Jacobs


A press release can be a powerful way to distribute content outside of your usual channels. Optimizing your press releases for search engines will make them easier to find, thus increasing the visibility of your content. A good press release will also contain links to key pages on your website: when the release is distributed and posted on various blogs and websites, you'll instantly gain a solid set of quality backlinks.

Let's look at a few ways you can ensure your press release is optimized for the search engines. Read More.
Incredible Results
See how a multi-site orthopedic practice was able to see amazing results with a LocalDirective Integrated Marketing Program.